While we wait for the publication of CAMP MURDERFACE 2: DOOM IN THE DEEP, I have a fun comic project I'm working on. It's called BIG YIKES! It is a series of autobiographical comics by me and fellow author Sarah Jamila Stevenson. Sarah is a cartoonist/illustrator/person talented in visual arts unlike myself. So we do the writing together then she draws the strips!
Sarah and I have been internet friends since the misty dawn of history (like 2010 when all the baby YA authors were pals on this new thing called social media). She and I were talking on Twitter some time last year about autobiographical graphic novels and how we both like them. I've always wanted to work in this genre and I love her drawing style and overall sensibility of things. So through tweets and emails we thought… what if we collaborated on such a project?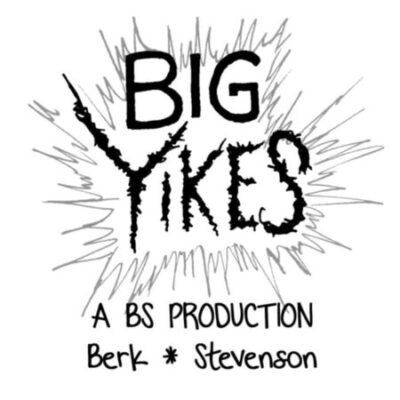 We decided rather than try to do some giant graphic memoir, we'd just go with the old three-panel comic style and tell funny stories of our lives as writers and just as people doing our best. We'd publish them on Instagram and our websites and boom, a webcomic was born! The title BIG YIKES comes from a phrase I used to describe my face to her in the script for one of the first strips (JOSH makes a "big yikes" face). I know we didn't make it up. It is a phrase that makes us laugh and it captures our lives as neurotic writers.
Here's the official description:
BIG YIKES is the collaborative webcomic of young adult authors Sarah Jamila Stevenson and Josh Berk. The mostly autobiographical strips are about the writing life but also about life life, including the authors' anxieties, stresses, and mostly failing attempts to be better people.
And here's the links!