I'm booking school visits for 2020. See below for info, pretend it's not weird that I'm writing in the third person about myself, and contact Jennifer Khawam, Author Visit Coordinator Extraordinaire, to schedule something!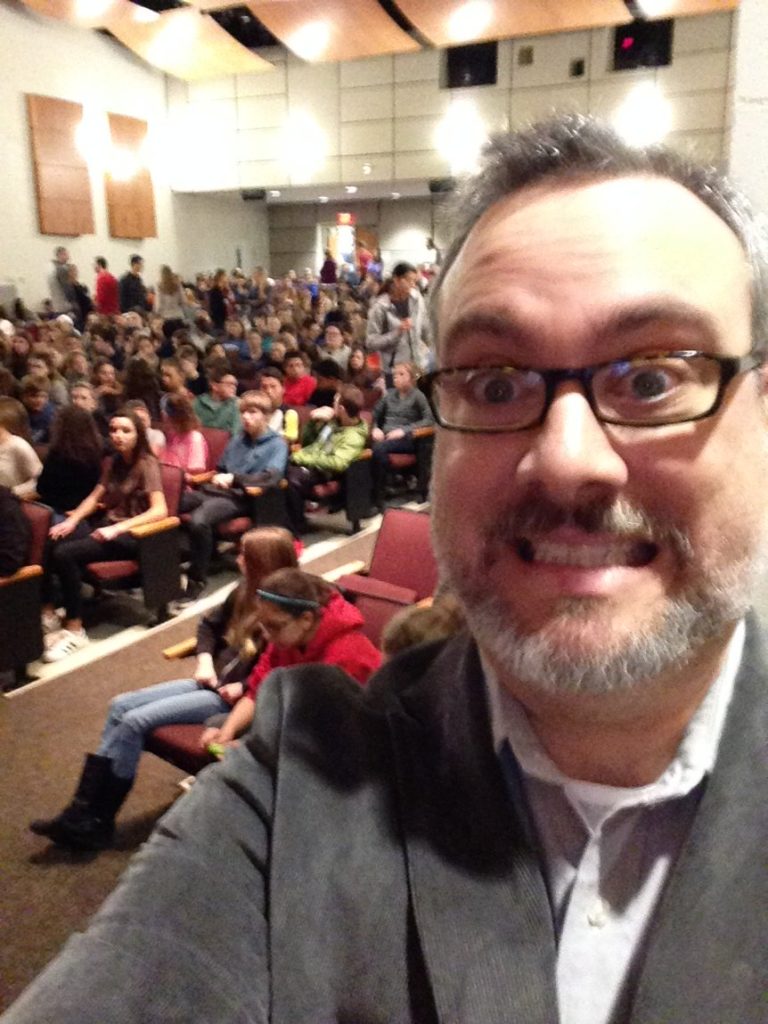 Meet Josh Berk, acclaimed author of books for teens and young readers. The Dark Days of Hamburger Halpin was named a best book for teens of 2010 by Kirkus Reviews and Amazon.com and Strike Three You're Dead was a finalist for the prestigious Edgar Award from the Mystery Writers of America. In May of 2020 he will be releasing the horror/comedy Camp Murderface (HarperCollins) co-written with author Saundra Mitchell.
Josh has visited tons of schools over the past ten years, the highlight of which is often his mystery-writing workshops. These workshops are a highly interactive and always fun way to teach writing skills. Students learn about topics such as character development, setting, plot, similes, descriptive writing, and more.
By the end of the one-hour session Josh and the students have Chapter One of their own collaborative mystery novel written. The workshops are full of fun, laughs, and inspiration sure to get your students writing. Josh is also happy to do grade-level or school-wide assemblies where he shares his life story and humorous journey to publication.
The asking price for a full day of assemblies, workshops, or both is $1,000. Josh is also always willing to sign books for the students, have lunch with kids, and spend time getting to know them. This asking price would cover a full day — from morning to afternoon, as many sessions as we can fit into a day. The schedule would be for us to coordinate together should you be interested in bringing Josh to your school.